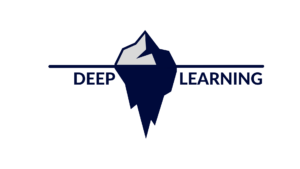 An Introduction to Training with Purpose
In our first episode of 2022, we talked about training with purpose with Kushal Bose of Teledec International. Kushal has somewhat of a renaissance background; nuclear engineer by trade, and passionate about education, music, and film. And what I took away from this conversation, was his multiple decades experience as a trainer emphasizes the importance of storytelling, creating content that is engaging and interactive, and most importantly, built with purpose.
Give this episode a listen to hear more about Kushal and learn details of what has made him a successful trainer.
Teledec's Story of Building a Training Company

Teledec was founded in 1987 by two engineers – Kushal Bose, with advanced degrees in Engineering and Filmmaking, and Sam Pitroda, an Electrical Engineering genius with more than 90 worldwide patents. The vision was to create a technical training and communication company to demystify technology through the art of storytelling, engagement and interactivity. The founders wanted to create immersive learning experiences that resonated with the learners' curiosity and fulfilled workplace requirements.
This experiment was so successful that during the next 34 years most fortune 500 companies in the Chicagoland area had hired Teledec at some point to create quality training programs. When dealing with complex subject matter and content, there were simply no other vendors that could do the job to the same standard.
With over three decades in continuous business, Teledec has been at the forefront of learning and development since the company was started in 1987. Still, as we look forward to emerging technologies and trends, Teledec is proud to say that it is well positioned to support your business with deeper learning experience.
In 2021, Kushal was awarded as the top global influencer in the field of education by Piktale International at the Influencers Summit.
Teledec is passionate about Deep Learning, which has become a hot topic in education circles recently, as Google now employs deep learning across their various platforms. However, the concept of deep learning is not new…in fact, "The history of Deep Learning can be traced back to 1943, when Walter Pitts and Warren McCulloch created a computer model based on the neural networks of the human brain. They used a combination of algorithms and mathematics they called "threshold logic" to mimic the thought process."
Teledec has been incorporating storytelling to break down complex technical presentations since its inception in 1987. Storytelling creates lasting personal connections, promotes innovative problem solving, and fosters a shared understanding regarding additional applications.
Today, we build feature rich and engaging Virtual, Mixed and Augmented Reality simulations, which have been proven to be far more efficient and effective through immersive, due to the nature of hands-on interaction. By allowing learners to make mistakes, receive immediate feedback, and repeat activities multiple times, participants swiftly acquire and improve skills.
Teledec offers custom 3D application development across mobile, web, virtual reality, augmented reality and desktop for business education.
Teledec delivers Deep Learning with innovative training solutions combining technology, psychology and pedagogy – in order to create engaging, interactive and immersive training environments.
Our clients receive sophisticated 100% customized Virtual Reality training tools that engage learners like never before. Lifelike scenarios using the headsets and controllers permit trainees to look, speak, and move about freely in a 3D virtual setting, interacting with real-world objects like tools, machinery, as well as other trainees and instructors.
A Note from Kushal Bose – Founder & CEO
It is my personal belief that learning outcomes depend on the learner's curiosity, interest, personal experience, excitement and engagement. Throughout human history, in all cultures past and present, listener engagement was the most important factor to the survival of accumulated knowledge. Spoken words came together in the form of engaging stories, anecdotes and legends, filled with fascinating details and moral values. These stories survive to this day because of their effectiveness, forming the foundation of morality and human civilization. Engagement enhances the individual and the collective's ability to remember information; this is what deep learning is all about.